We welcome Amber-Krystle Stier and and Roger Riley who have joined DPA's Mahi Tika – Equity in Employment team.
---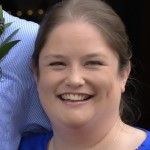 Kia ora,  

My name is Amber-Krystle I am super excited to be starting the role of Kaitiaki for Mahi Tika – Equity in Employment.

I am born and bred in the Ruapehu district, because of this I am passionate about supporting people living with a disability rurally.

Due to circumstances at birth I have mobility problems, so use a wheelchair as well as having multiple other health conditions.

I a DPA member and, thanks to DPA, I was a participant in the last Mahi Tika cohort. I had found it hard to get a job due to my disability and also living rurally. Mahi Tika helped me gain confidence and support that I didn't have previously. My aim is to pass that on as a Kaitiaki.

Outside of work I enjoy quilting, reading, spending time with family, as well as being on multiple arts committees.

I so excited to be part of an amazing team.

Ngā mihi,
Amber-Krystle
---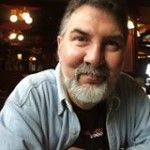 Kia ora,

I'm very excited to be starting with the Mahi Tika – Equity in Employment team as Kaitiaki - working alongside participants to enhance their journey in the programme - with the Disabled Persons Assembly.
I live in Hamilton with my wife and our three-legged dog, 2 cats and numerous tropical fish.
I was born in Warwickshire, England and moved to New Zealand  27 years ago.
I worked in marketing for British Gas in Keynsham near Bristol prior to moving to NZ . Since then, I trained and worked as an architectural draughtsman, a Case Manager for MSD, a Support Worker, and an Employment Consultant.
I am an active member of DPA Waikato and a peer supporter for My Life My Voice.
Outside of work you will find me making things in my shed my latest projects being a belt sander and a small yacht (my wife says I just make a mess!).
I'm looking forward to being an active part of the DPA team and meeting up with members when circumstances allow.

Ngā mihi,
Roger Riley
---
If you are disabled, based in Waikato, and looking for work, the Mahi Tika – Equity in Employment team would love to hear from you and enhance your employment journey. You can express interest in the programme by completing a form at https://forms.office.com/r/qJEK7MESLZ
The next programme begins later this month and runs though to November, with workshops being held in Hamilton on 23-24 August and 29-30 November 2021. There will also be more sessions available in 2022.

To contact the Mahi Tika – Equity in Employment team email MahiTika@dpa.org.nz