This month DPA welcomes two new team members: Anya Hajdarevic and Alice Mander.

Anya joins us as the Kaiwhakahaere Kaupapa | Project Manager for the Mahi Tika - Equity in Employment programme.

In the Kaiāwhina Rangahau | Research Assistant role, Alice will be working with Angela Desmarais who is moving into a newly created research and development role.
---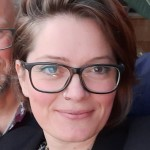 Angela Desmarais
Research and Development
Kia ora koutou,

I joined DPA as Auckland Kaituitui in March 2020 – on the first day of lockdown! Soon afterwards I moved into the role of Manaaki with DPA's employment programme Mahi Tika – Equity in Employment, which enhances the employment journey of disabled people in the Waikato region.

The success of Mahi Tika has created an opportunity for me to move into a new Research and Development role with DPA that will focus on the barriers to sustainable employment for disabled people across Aotearoa. I will also be building relationships with employers to raise awareness of these barriers and explore ways of making a positive impact on the employment rate of disabled people in Aotearoa.

I grew up in Tāmaki Makaurau but have travelled extensively worldwide and recently settled in Ōtautahi. I have a background in teaching and research, recently completing my Master in English and New Media Studies. I believe that any research on the experiences of disabled people should involve disabled people and be done by disabled researchers, so I am really excited to be a part of this important mahi from within DPA's Policy team.

When I am not working, you will find me gardening, painting, crafting, or exploring my new neighbourhood – always with a coffee in hand!

Ngā mihi nui,
Angela
---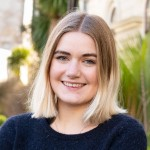 Alice Mander
Kaiāwhina Rangahau | Research Assistant
Kia ora,  

My name is Alice (she/her) and I'm excited to be delving into some work for the DPA as a research assistant! Some of you may know me in my capacity as President of the National Disabled Students' Association. I grew up in Auckland and moved to Wellington in 2018 to study a degree in Law (Honours) and Arts, majoring in Film Studies and Sociology.  

I'm passionate about disabled rangatahi, especially in education. Having been heavily involved with the Victoria University Disabled Students' Association (formerly CanDo) I founded the National Disabled Students Association in 2021. NDSA work closely with other national student unions, Government, and disabled persons' organisations to create a more equitable tertiary education system and Aotearoa.  

I've worked with Imagine Better in the past, and have spoken and written about disability justice on media platforms such as Stuff, the SpinOff, and All Is For All. I'm currently also working on a contract with the Ministry of Education, connecting disabled communities with tertiary education providers.  

In my spare time you'll find me spending time with my friends, reading, and visiting Wellington's cuisine scene!

Ngā mihi,
Alice
---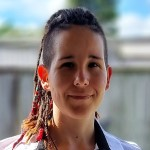 Anya Hajdarevic
Kaiwhakahaere Kaupapa | Project Manager
Mahi Tika - Equity in Employment
Kia Ora Koutou!

My name is Anja and I am excited to start in my new role of Kaiwhakahaere Kaupapa - Project Manager for Mahi Tika - Equity in Employment.

I grew up in Slovenia and moved to New Zealand 8 years ago. I lived in Wellington most of that time and moved to Hamilton in 2021.

My background is in Management, Small Business Ownership, and Hospitality.

As a female, disabled, neurodiverse, LGBTQ+ migrant, I have had my fair share of challenges to get to where I am today. I believe my journey gives me a unique understanding of the day-to-day struggles that some minority groups are experiencing. I am very excited for the opportunity to be a part of the much-needed change that is advocated for by DPA.

In my free tim­­e, I enjoy photography, ro­ad-trips on my motorbike, and spending time with my partner, our Miniature Dachshund Fritz, and two pet rats, Dexter and Pinky.

I am looking forward to getting to know everyone!

Ngā mihi,
Anja
---